Celebrations of Life & Funeral Receptions
Let us take care of the details while you spend time with the ones that truly matter.
View Our Photo Gallery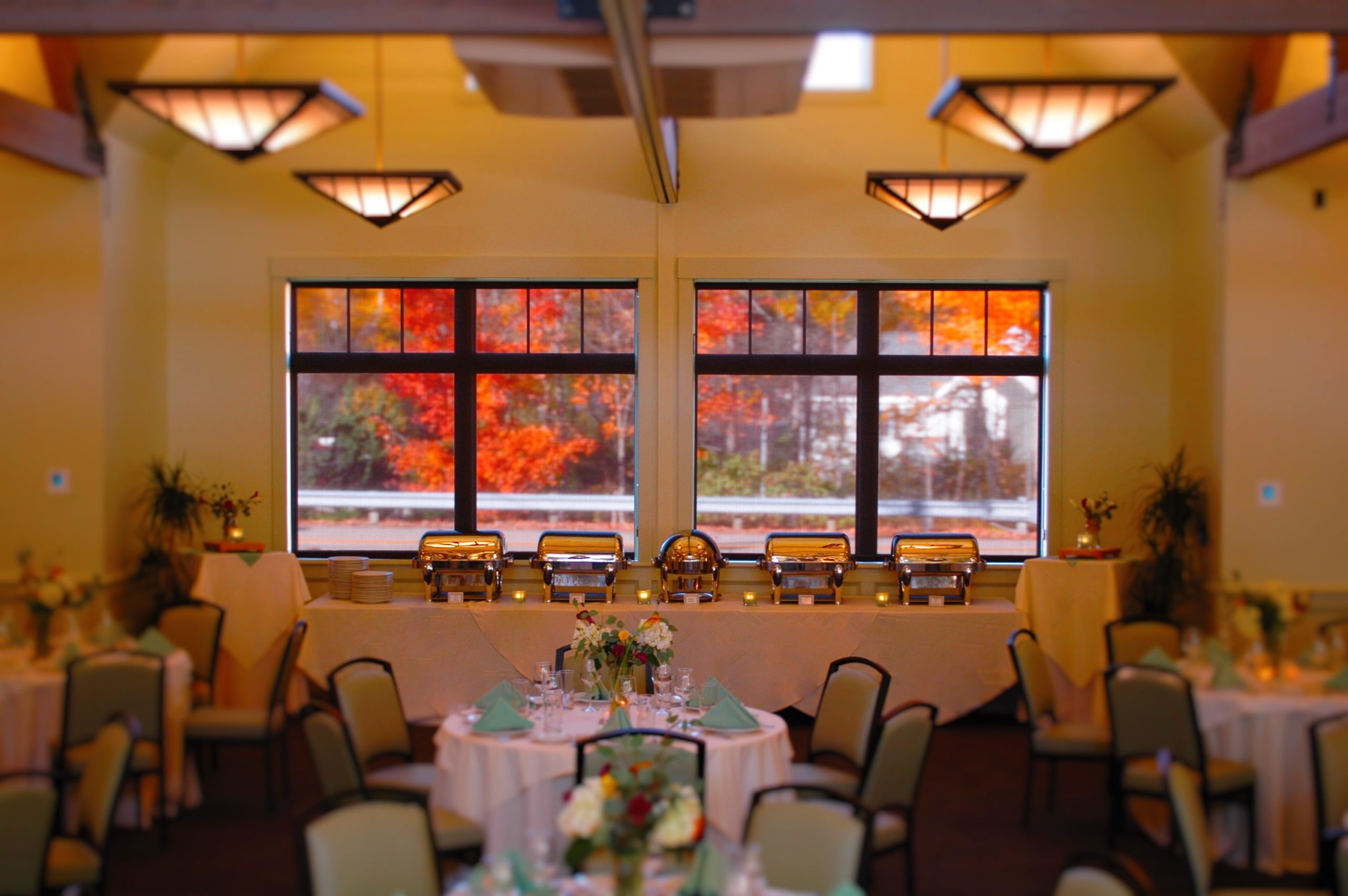 Gather
With flexible floor plans and spaces to accommodate between 2 – 300 guests, Atlantic Grill can provide you, and your friends and family with a place to gather together. Whether a seated dinner or a cocktail reception, our team will make sure every detail including any ceremony or service is taken care of so you can focus on what really matters.
Share a Meal
Planning a meal for guests when you aren't sure exactly how many people will attend. Our experience professionals will sit down with you and help you plan a meal that will work for all your guests. Our top recommendations for open invitation events are buffets and cocktail receptions. These options are very flexible when RSVPs are not an option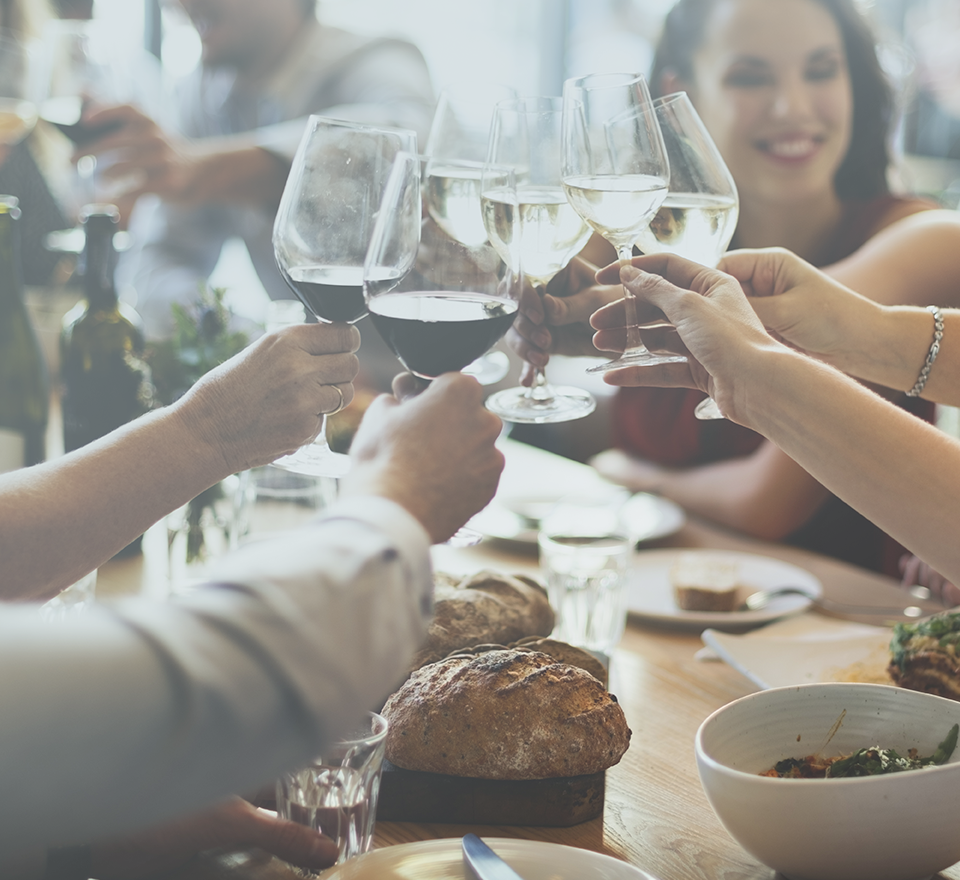 Remember
Paying tribute to your loved one is our highest priority. Our experienced team will work with you or if you prefer, directly with your chosen funeral home or place of worship to ensure that photos, flowers, decorations, and keepsakes are on display here. Our ceiling mounted projector and screen are also perfect for showing a slide show of photos from your loved one's life.
Four Neighboring, Flexible Spaces
Gable Room
Choose privacy for your family dinner, meeting, and celebration. Invite up to 18 of your friends to relax at one big table. Enjoy the outdoors on the private small patio through the French doors. Let us worry about the cooking and clean up!
Oceanic Rooms (East and West)
Rent one or combine the two rooms to meet your individual needs. Both with natural light filtering into the room with 7-ft high windows, exposed beams, and vaulted ceilings.
Garden View Room
Include the Garden View room, overlooking the patio with the Oceanic Rooms for more space. This room is not able to be booked by itself.
Book One or Multiple Rooms
Our moveable walls allow for designing a layout to meet your needs. Click here for capacity charts. Schedule a visit so you can create the right space!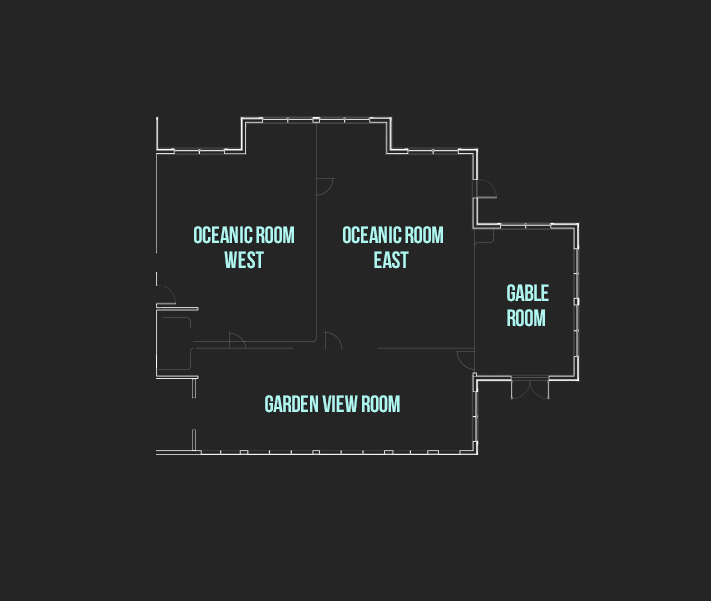 "You are at the top of my list for future events…but by the sounds of it, I will have to book way in advance!"
– Karen

"The food selection is phenomenal, great service and friendly, very helpful staff"
– Frank

"What a great time we had at the Atlantic Grill. It was rated a HUGE, HUGE success. We all enjoyed the experience and appreciate all the planning you did to help us achieve our goals. Our team building exercise was beyond fun for all the staff and everyone still talks about the mixology contest and the presentations were hilarious! The ladies who supported us were wonderful – please extend our sincere thanks again. Food selections were great too"
– Ann

"We had our rehearsal dinner here and we couldn't be happier! The staff was amazing and the food was delicious! They let us have the room all night! I highly recommend for a private function!"
– Heather Jean