A Coastal Experience
Fresh. Simple. Local. Our menus reflect the best seasonal fish, meats, vegetables and locally foraged plants available to us. Quality dishes come from selecting the best seasonal ingredients available, and letting our talented chefs create brilliance.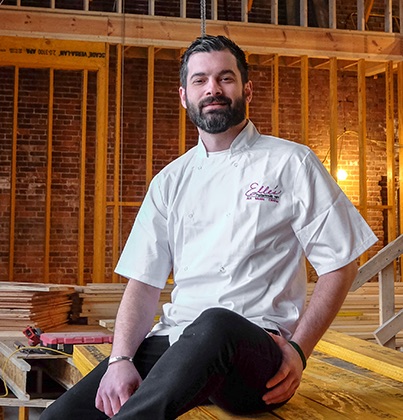 Nathan Varney
Corporate Executive Chef
Chef Nathan Varney can get downright philosophical when discussing his passion for food. More specifically, his passion for creating next-level culinary experiences using locally sourced ingredients grown by farmers and fishermen who become his friends.
Sure, serving as a chef at a series high-end restaurants across the country has been about preparing memorable meals, but it is also about cultivating personal connections with the people who provide his ingredients.
Fascinated by the "art and science" of cooking, he said that, at the most basic level, his life's work as a chef is about "the pursuit of deliciousness." Discussing his appointment as the corporate executive chef for The Labrie Group, Chef Nathan talked about his career travels and the excitement he feels as he returns to his home state.
Main Deck
Immerse yourself in the energy and life of our deck! Enjoy a cold drink, fresh seafood and traditional foods, while gazing over the magnificent waterfront view, the famous Moran tugboats, or watch the people as they stroll down the alleyway! Experience the dynamic sunsets that will leave you breathless. Located in the center of all the other waterfront decks. The heaters and retractable sides allow guests to enjoy the outdoors in comfort even when the outdoors isn't comfortable.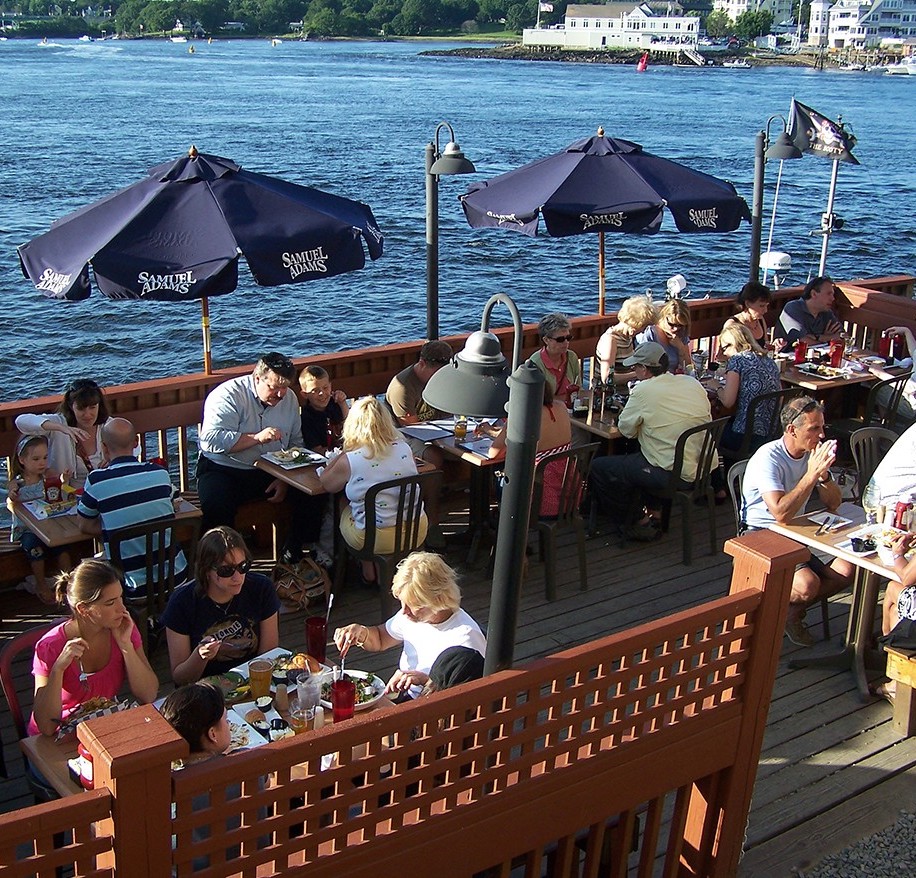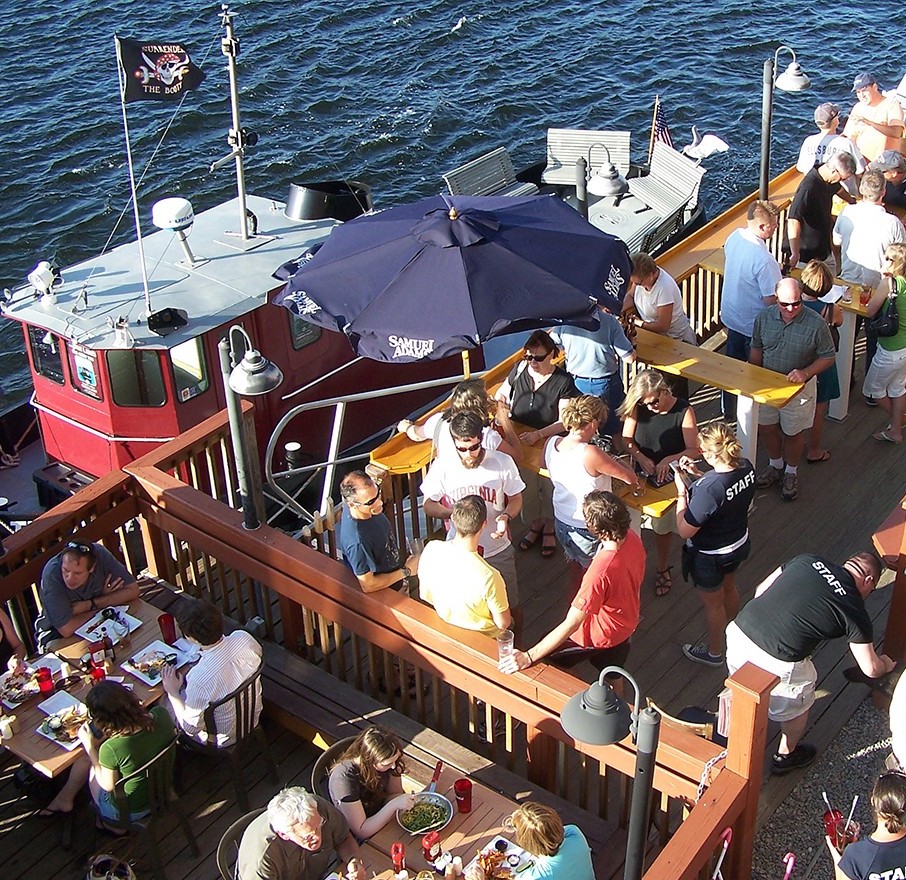 Cocktail Deck
Great Drinks. Great View. Great People. Meet your friends after a hard day and live like you are always on vacation!
Year Round Balcony
Where outside dining beats the elements. This second story outside unique dining experience provides a sweeping view of the River and the most breathtaking sunsets around. The sides come down and the heaters go up to create comfortable dining anytime of the year; sunshine, rain, snow or cold, we invite you to dine on top of the world!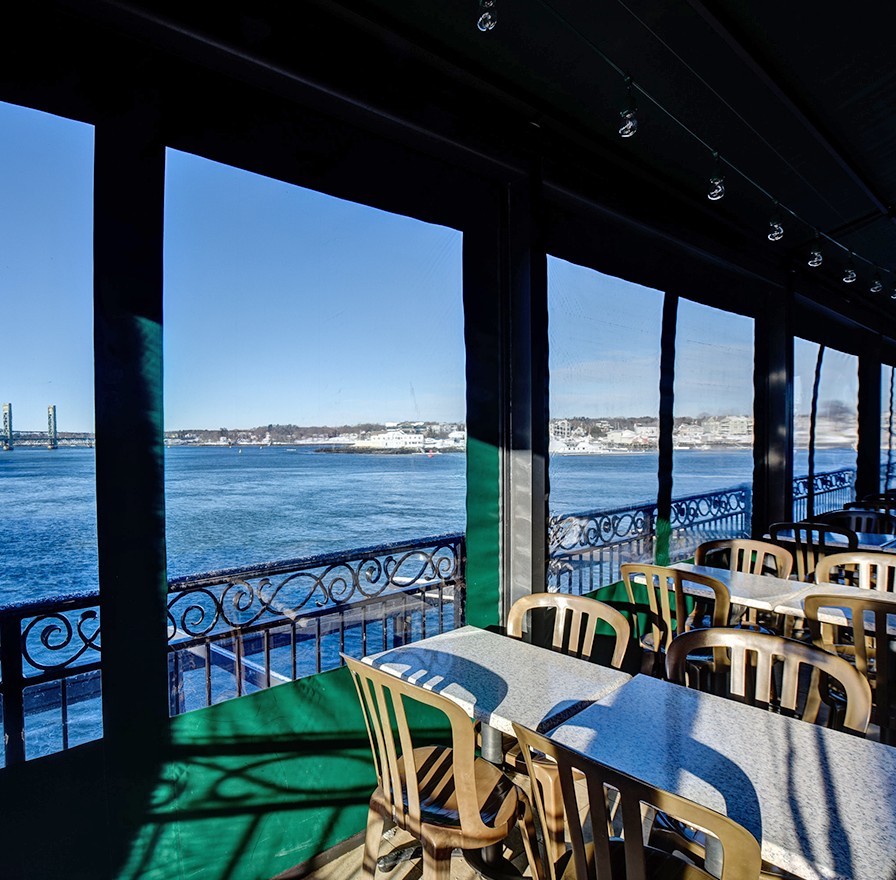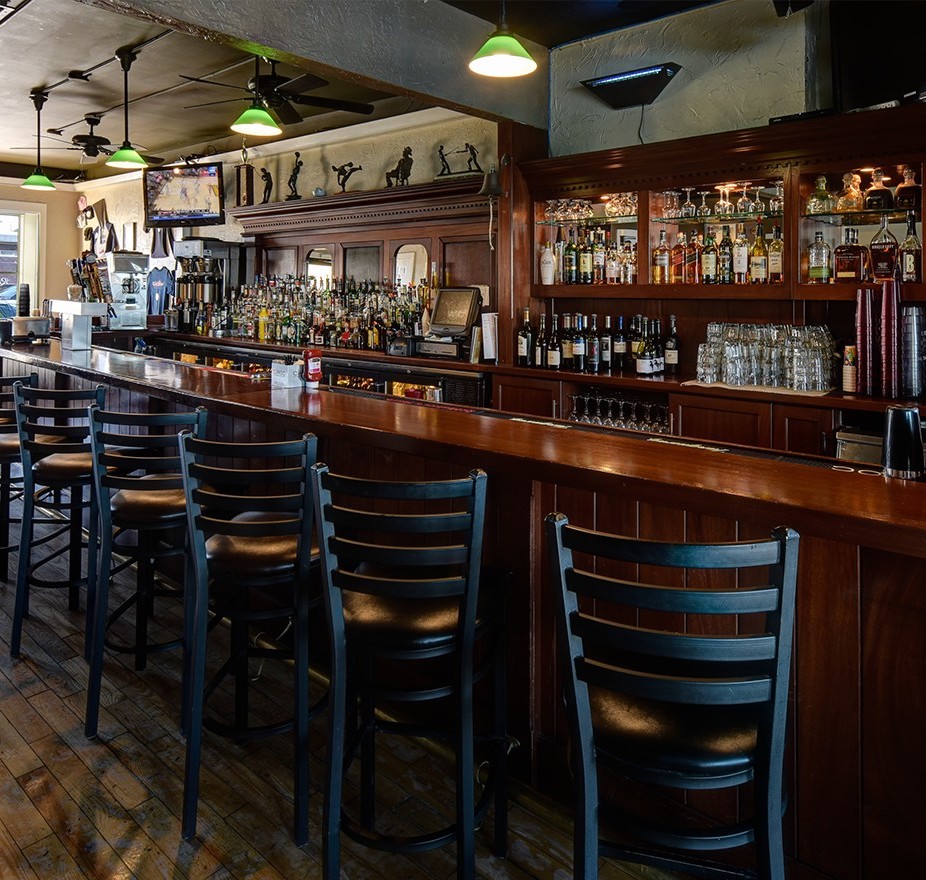 Upstairs Bar
Located off Bow Street, the bar has tv's and a second story view of the waterfront.
River View Tavern
Join us in the River View Tavern and enjoy the cool breezes and river view. Located downstairs from Bow Street adjacent to our decks.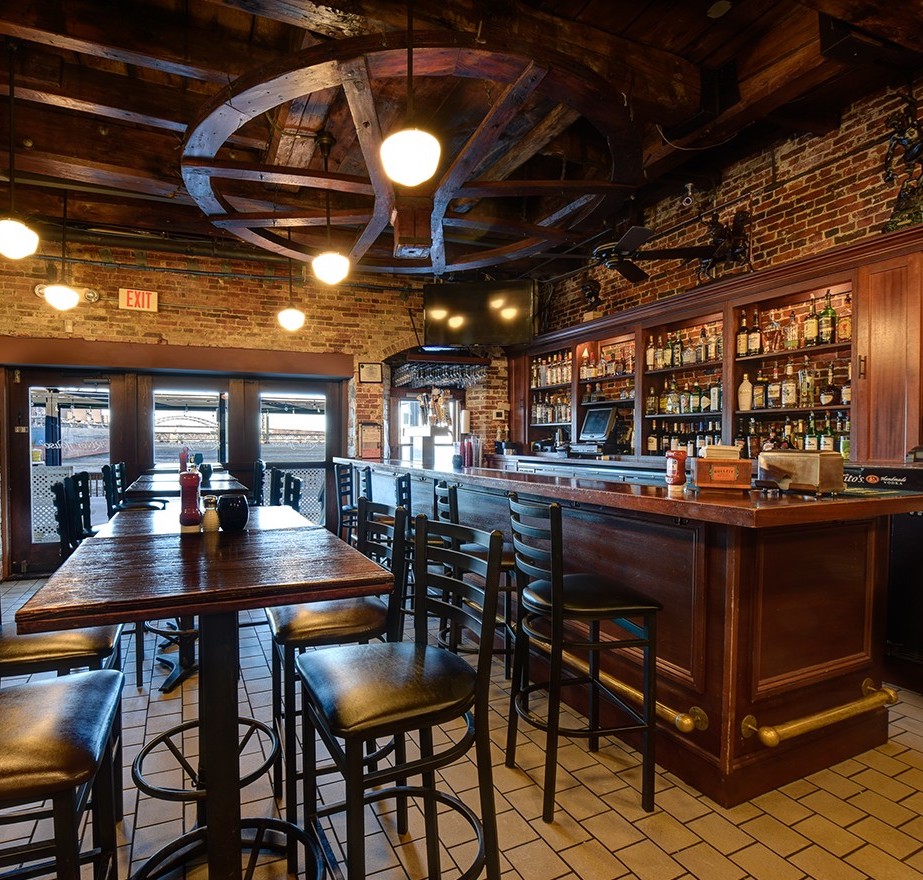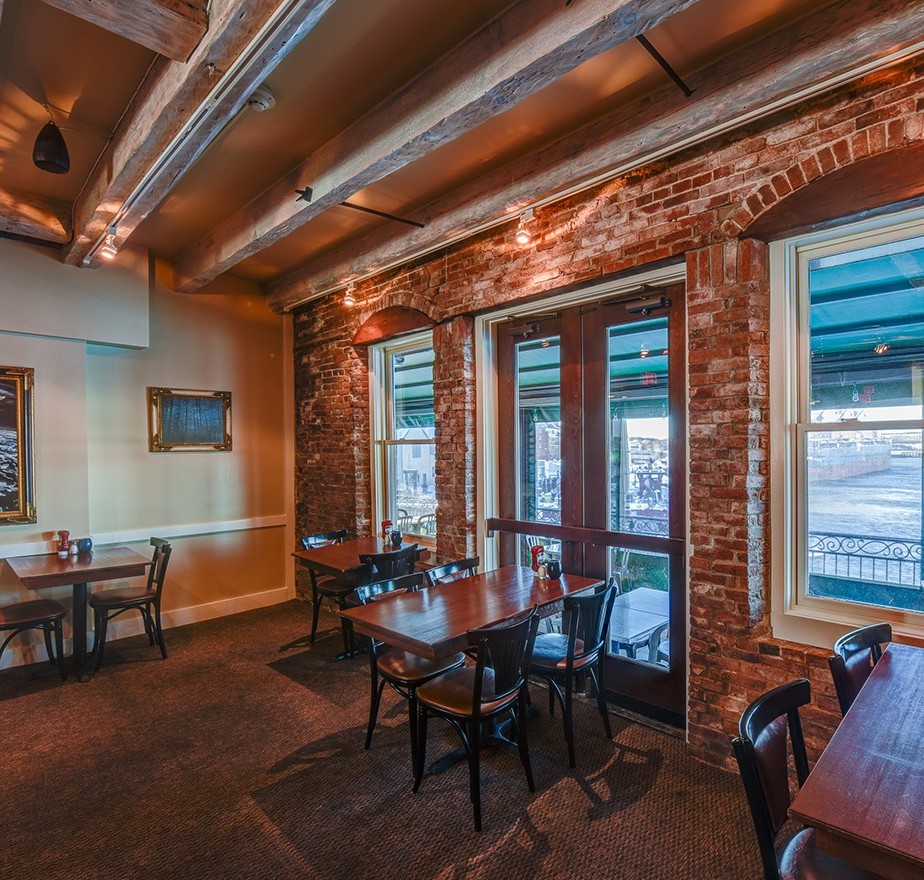 Dining Room
Our dining room is on the same level with Bow Street. You can watch the street traffic walk by, or catch one of the tugboats bringing in a tanker. This room is ADA accessible.